Technical information - the Boron Ultra product range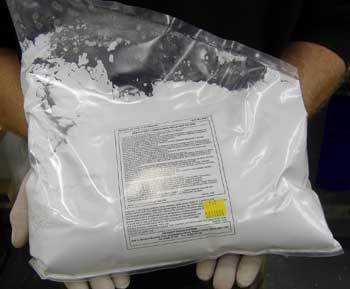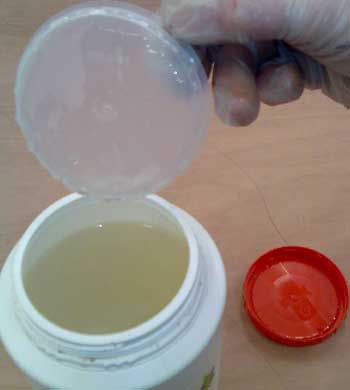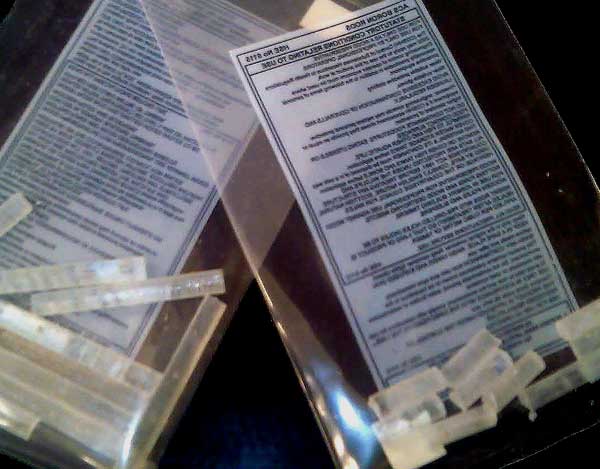 Call our Qualified Timber Infestation Surveyors for free help on 01626 331351
---
THE 'ULTRA' RANGE
1. BORON ULTRA 12 - Surface Treatment Liquid

2. BORON ULTRA PASTE - Injected Paste Treatment for injecting into drilled holes

3. BORON ULTRA GEL - Surface Clear Brushing Gel

4. NO-GO ZONE PAINT - Visible Emulsion Preservative Coating, prevents Dry Rot spread

5. BORON RODS - High Strength Solid rods, for placing in drilled holes

6. SPRAYFAST SPRAYER - Surface & Void Blowing Treatment Machine

7. TIMBER-RESIN SPLICE - Timber Repair Technique - go to:www.timber-repair.co.uk
---
THE CONCEPT
'Ultra Range' is a new concept in Timber Repair and Treatment. It provides a complete Kit for every situation where timber decay has resulted in Dry rot or other fungal decay and where the residual moisture content of the timber leaves the structure at risk. Dry rot cannot survive and travel at a moisture content of less than 18% in timber. Elimination of the moisture source has always been the prime objective. The practical reality, especially with large structures, has been that immediate drying out to below the danger level cannot be achieved before reinstatement.

This is the basis on which preservative treatments are justified. However, many such treatments are unnecessarily destructive and expensive because they rely on old techniques where cut back is a security for the Treatment Company and the Client.

The 'Ultra Kit' approach is different: cut back the minimum to reach structurally sound material and treat the adjacent areas with dual action Boron based preservatives.

These Boron based treatments can be supplemented with a localised preservative paint coating, to provide a NO-GO ZONE, over which Dry rot cannot travel to reach other untreated areas.
---
1. BORON ULTRA 12 - Surface Treatment - 1 Hour Re-Entry
A unique powder concentrate, ready to dissolve in water, designed to treat timber by brush, spray or Sprayfast Sprayer. It avoids the hazard problems of many liquid preservatives by using only water as a carrier. It can also be used in most situations to replace other less 'friendly' contact type insecticides, including Permethrin.
---
2. BORON ULTRA 78 - Injected Treatment
A unique Boron based paste using a special blend of technical grade glycols as carriers. It can be injected into timber, with the advantage of supplying a highly concentrated mobile preservative which will spread even at low moisture content levels. Simple to apply with a standard skeleton gun; more effective to use because of the higher available level of active content, which allows the use of smaller (8mm, rather than 10mm) and/or fewer drill holes.
---
3. ECOBOR ULTRA GEL - Surface Applied Gel
An active clear Boron based Gel ideal for end grain and bearing area treatment of beams and joists. Also useful for medium to heavy active infestations of insect attack and treatment of new timbers for use in vulnerable areas (e.g. behind skirting boards).
---
3. NO-GO ZONE PAINT - Coating - non-Boron
A specially green pigmented preservative biocidal emulsion paint designed to prevent the surface spread of Dry rot. Ideal for timber and masonry in the treatment of adjacent areas, to provide visual lasting evidence of treatment. It prevents surface spread of strands and mycelium.
---
5. BORON RODS - Solid Rods for Embedding
These solid rods of Boron based compound are used to protect timbers which are constantly or occasionally damp: external joinery, wall plates, embedded beam ends, posts etc. They can also be used in conjunction with BORON ULTRA 78 paste, to act as a long term reservoir (Standard Sizes - 8mm x 24mm and 8mm x 65mm).
---
6. SPRAYFAST - Fan Assisted Spray Technique (FAST)
This unique machine not only replaces conventional spraying but also allows treatment of hidden cavities, voids and behind panelled areas. It can be used to apply BORON ULTRA 12, BORACOL 20, Micro Insecticides, Fungicides or Masonry Solutions.
---
7. TIMBER REPAIR SYSTEM - LOW DISTURBANCE
The ideal way to repair timber is to use the Patented Timber-Resin Splice System. The factory made timber units are supplied as Kits, ready to fit onto the cut back ends of decayed beams of all types and sizes.

The TRS Kits have a standard Lifetime Guarantee; they are Guaranteed for the Lifetime of the timber to which they are attached. It therefore makes sense to provide a matching Boron product for the preservation of the Parent timber, thus extending the Lifetime to include the Parent. An additional Manufacturers Guarantee can also be purchased, if specified.
---
8. WOOD PRESERVATIVE AND BIOCIDE SAFETY
Use Wood Preservatives and Biocides safely. Always read the label and product information Data Sheet before use.

Wear the correct safety equipment and keep unprotected people and animals out of the treated area for the statutory period given on the label, or until surfaces are dry, which ever is the longer.

All products have some hazards and the COSHH Regulations (Control of Substances Hazardous to Health) apply to ALL building repair and construction products that we sell, even Cement.

If in doubt consult us for free technical help. Take care not to contaminate soil, waterways or the environment with the product or the waste and packaging. These can be returned to us for disposal.

Avoid using any type of chemical in your home if any of the following are likely to come into contact with the spray or treated surfaces: animals, fish, birds, babies, young children, asthmatics, pregnant women or those vulnerable due to ill health.

On-going European reclassification of Pesticides has resulted in our Borax product having to carry a warning label (for the first time since 1890) on all products used at over 5.5% BAE concentration. This label is a warning that if you eat the product and then became pregnant you might give birth to a slightly underweight baby, or, if you are a male, suffer a slight reduction in the size of your testes. The tests, on rats, required them to eat the human equivalent of 18 level teaspoons full of Borate (DOT) per day for 2 years. We believe that you are unlikely to do this and the lack of any other negative evidence, despite the severe European Review process, suggests that this product is very safe indeed.

Woodworm treatment products do not need to even reach the 5% concentration level to be effective, so are not subject to any additional labelling, because of their unblemished safety record.

See our Technical section for more information.
---
TECHNICAL SUPPORT
All 'Ultra Kit' products are supported technically with Method Statements, Specifications and a comprehensive Training Program.
---
| Home Page | Boron in Water | Boron Gel | Boron Paste | Boron Rods | Dry Rot Paint | Dry Rot Sensors |
| Privacy Policy | Returns Policy | Contact |
---
Property Repair Systems,
Unit 3, Olympus Business Park, Kingsteignton Road, Newton Abbot, Devon, TQ12 2SN
T: 01626 331351 F: 01626 331143
E: help@propertyrepairsystems.co.uk
---
Other Property Repair Systems Sites:
www.boron.org.uk - how to use Boron based insecticides/fungicides to treat timber rots and insect attack

www.dampness-info.co.uk - how to treat penetrating dampness in walls and plaster

www.deck-treatment.co.uk - how to treat patio decks and yacht decks

www.epoxy-info.co.uk - epoxies, polyesters and polyurethanes for all applications

www.furniture-outdoors.com - all weather cane garden furniture, luxury Danish designs

www.joist-repair.co.uk - how to quickly repair joists and beams of any size

www.propertyrepairsystems.co.uk - fire retardant paints, hygiene products, metal bracket manufacture, crack injection

www.timber.org.uk - systems of repair, with step by step methods

www.timber-repair.co.uk - how to repair timbers in buildings without wrecking the place

www.woodworm-info.co.uk - how to kill and prevent woodworm and death watch beetle
---